In future at Seppo Suomi Oy's machine shop in Hartola, Central Finland, one shift will be manned and the remainder handled with the assistance of automation.
"From now on we'll have just one manned shift at our works. By automating the following shifts we'll gain vital cost-efficient additional capacity", emphasises Seppo Suomi Oy's Managing Director Jani Suomi. "Now our machining stations will be running as much as 20 hours a day unmanned, which in itself is a radical improvement on the way things were previously."
In order to achieve this, Seppo Suomi Oy has begun to invest in flexible production. "Maintaining competitiveness and production quality have been the key drivers of this investment."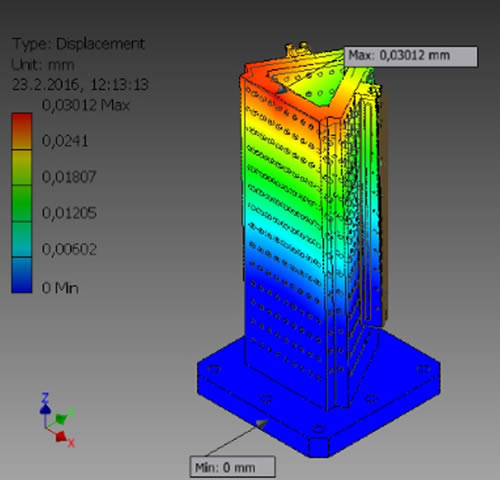 FMS system
At the core of the new investment lies Fastems Oy's flexible manufacturing system (FMS), for which OK-VISE Oy supplies the fixturing technology. With the help of this system both the workpieces to be machined and the material for them can be set up for one Mori Seiki machining centre. All in all the system has space for six machining centres and the aim is to increase capacity in line with demand.
"Our goal is to employ about 15 people at the new works two years from now and achieve a turnover of roughly EUR 3 million", Jani Suomi says of the company's intentions.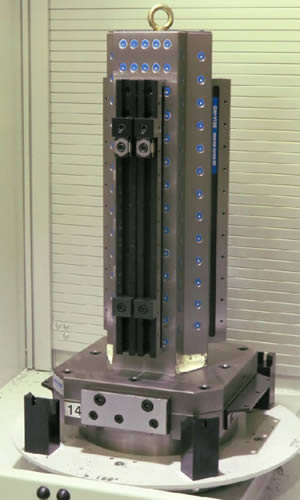 Fixturing technology
In the new system the workpieces wait in the FMS's buffer store for the machining centre to become free. Since machining may also take place during the unmanned night shift, the dependability of the fixturing technology is of absolutely primary importance when choices are made.
The fixturing technology is based on OK-VISE Oy's low-profile clamps, which during their 35 year history have proved to be some of the most reliable fixturing components available in the branch. Recent development work around low-profile clamping is represented by Fixturing Concept system modules.
These modules are installed on tooling blocks that have been designed and optimised for Seppo Suomi Oy. The tooling blocks have a 25×50 mm hole grid on all sides. Used together these permit the design of countless different fixturing options as well as changes to settings to be made in just a few minutes whereas with traditional clamping systems setting changes took several hours.