Improving flexibility
Kytola Instruments, who has now installed a Flexible Manufacturing System (FMS) from the Finnish company Fastems, are extremely happy with their investment. Together with 14 new tooling blocks supplied by OK-VISE Oy, including several Fixturing Concept and Multi-Rail setups, the system has improved their flexibility significantly.
In total, Kytola is machining today about 100 products with two HMC machining centers in their FMS, typically each component is machined in two set-ups. 
Kytola Instruments is using two major OK-VISE technologies in minimising their set-up times:
1) Multi-Rail RM units
Using this generic-purpose concept the stopper and clamp modules, side guides and parallels can be easily moved in the base rail. Additionally base rail position can also be easily changed using tooling block with 25×50 mm grid pattern.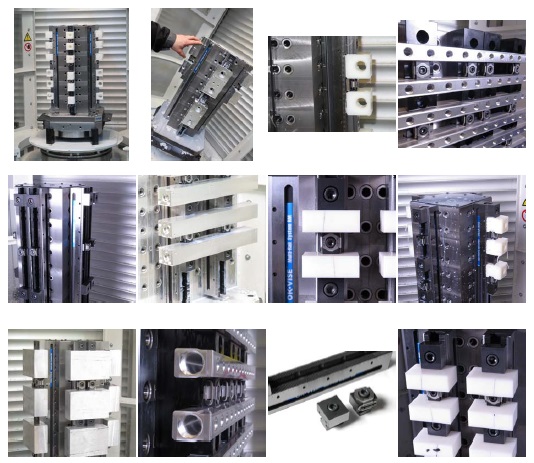 2) Sub plates with OK-LOCK
When modifying the fixture is not possible, the whole fixture plate can be changed in less than a minute using OK-LOCK zero-point positioning system. Kytola has been using mostly dedicated sub plates in the past. Today – thanks to the flexibility of Multi-Rail system – the amount of dedicated fixtures has gone down. Now only 20% of the fixtures are dedicated sub plates, the remaining Fixtures are built using Multi-Rail units.
95 % of the Fixtures are using OK-VISE low-profile clamps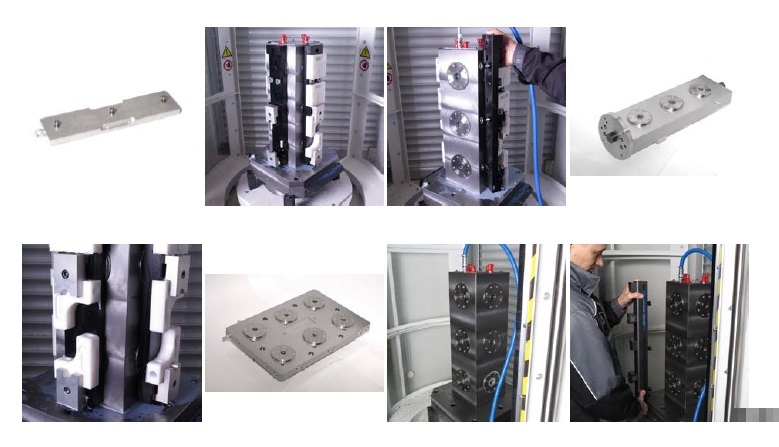 The video demonstrates a successful recent case of workholding in precision machining: