On the path of enhancement
We are proud to announce that OK-VISE is participating in the EMO Hannover trade fair once again. In this year's exhibition, we will be presenting new ways to enhance and improve your manufacturing processes, ensuring you stay competitive in the future markets. So let's dive into some of the new innovations.
A newcomer in the Multi-Rail family
The modular Multi-Rail fixturing system has taken the next step to provide fixturing for every situation. In cases where all the extra space in the machining area is crucial, we can now offer a lower version of the Multi-Rail system – the Multi-Rail RL (low). With a base rail height of 25mm, this version provides plenty of new space to utilize. Thanks to its design, you can build the fixtures using the same components as the one-step-higher version, the Multi-Rail RM.
Floating clamps are also now more integrated to the Multi-Rail family. With simple additional pieces traditional clamping can be converted to floating using new Multi-Rail Floating modules.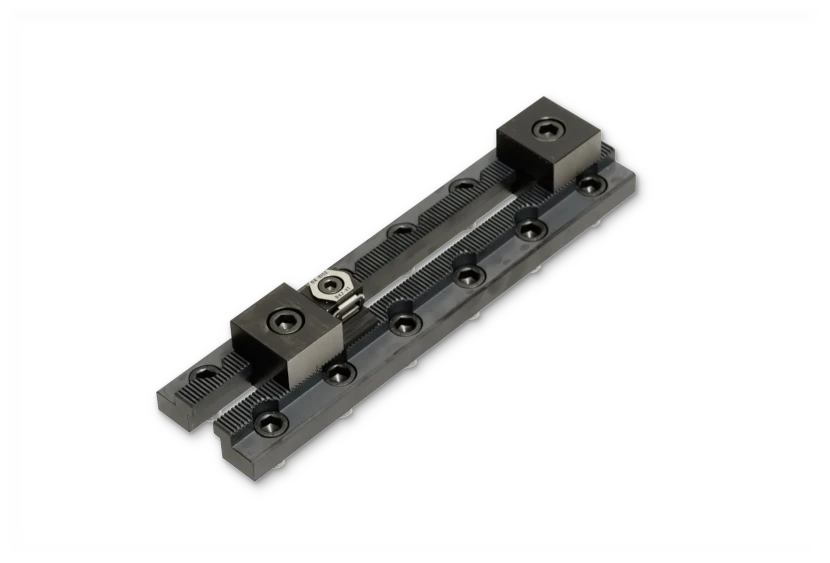 Automatic clamping with electrical power
Many of us have been there. We have the need to automate our manufacturing processes, but implementing automation in fixturing is often not as simple as it should be. That is why we are introducing a new approach to automation in fixture setups with ELVA – an electrical clamping system. The ELVA system can be utilized in both robotic and manual workpiece loading, and thanks to its electrical power supply, system implementation is made easy, even when pallet changers, pallet pools or FMS are in use.
We are more than happy to discuss with you how this system can help you maximize spindle time in your production. You can find our specialists at our booth during the EMO show.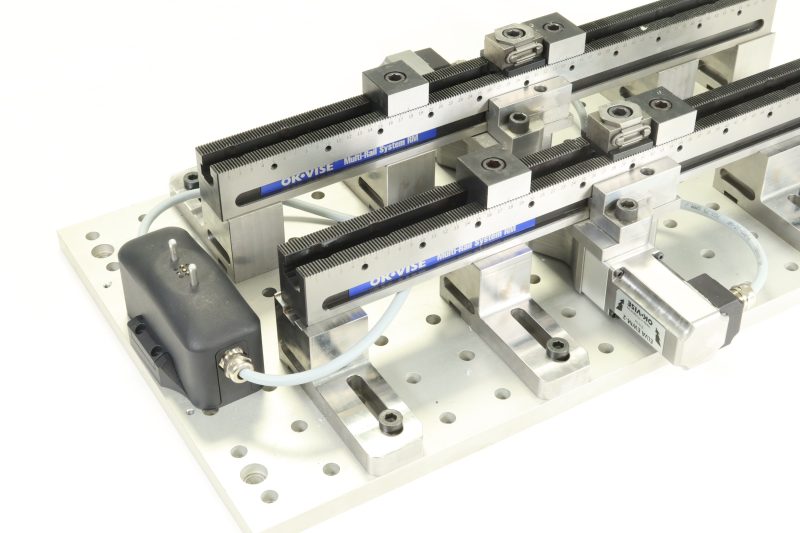 We are also excited to tell you that Fastems (Hall 12, Stand D67) is showcasing a concept for automatic workpiece loading and clamping, based on OK-VISE original low-profile clamp.
You can find our booth at Stand J09 in Hall 3. If you would like to schedule an appointment, please feel free to contact us.
See you at EMO Hannover!